Dienstag, 17. Februar 2015
Christmas Gifts II
ceinwen_imaril, 20:07h
This is another Christmas Gift I wanted to share with you. It took me quite some time to prepare it and I was (still am) very proud of it. I used one of my favourite merino wool - Austerman Merino 160, color 210 and 232.
I used the double-sided knitting, as explained for example by
http://lattesandllamas.com/2014/02/06/demystifying-double-sided-knitting/
This tutorial makes the start really easy. If you are interested in this technique, give it a try.
For the pullover I used a more "wintery" pattern, that I prepared myself. It can be worn either on the "white" side or the "blue" one. It is made in size 110, so not too big, but not too small. It was a good size to prepare something like this.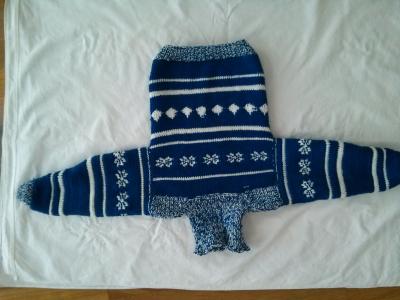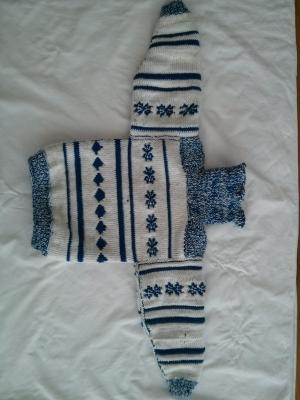 ... link (1 Kommentar) ... comment
Christmas Gifts I
ceinwen_imaril, 19:42h
I know I am a bit late, but I actually wanted to post this earlier, but better late than never ;) So here is the first part of my Christmas Gifts. I made several of these as gifts to various friends and relatives. The models were taken from here:
https://snowflakepatterns.wordpress.com
So here are some of my results - I made approx. 30 of those to give away.
I used various types of cotton, but the best results were achieved with Schoeller-Stahl Manuela size 20, color 02, using a 1mm crochet needle. I also tried with thicker and thinner wool, but this provided the nicest results.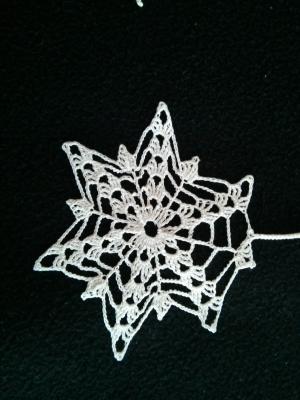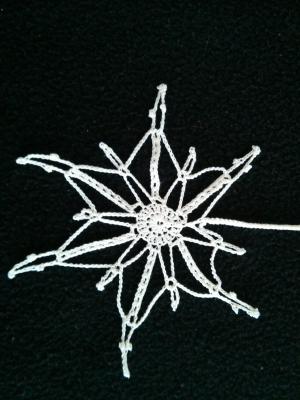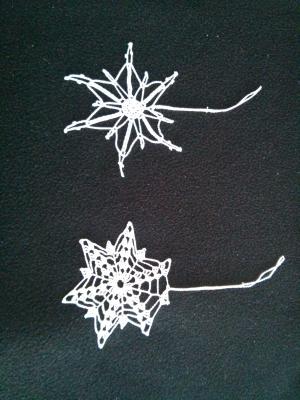 ... link (0 Kommentare) ... comment