Mittwoch, 25. März 2015
YABB
ceinwen_imaril, 14:37h
I lost count how many baby blankets I have made in the past years. But here is yet another one. As I was under quite some time pressure, I kept the main part of the blanket fairly simple, hoping I will have time to do a more elaborate rim. Again, I used Austermann Merino 160 in natur and red -- it will be for a girl after all -- and size 4 needles. The size is approx. 90x90cm, but due to the pattern it is very flexible. I hope the little baby girl will love it.
The main part is made with 120 stitches and I used 8.5 skeins for it. And yes, this was the boring bit. But this allows for very fast progress. If you want to do such a blanket without the rim, just use 150 stitches. The next blanket will be more elaborate.
This is the full blanket: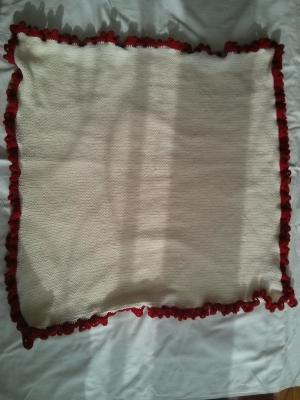 And the detail of the rim and the main part: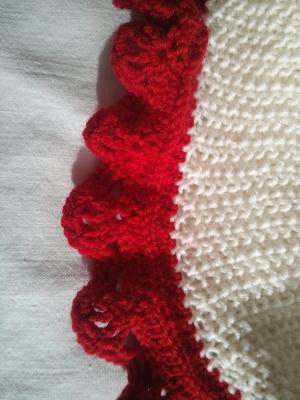 The rim is also made with Austermann Merino 160 in red. It is crocheted and I used 4 skeins of wool and a size 3 hook. The pattern is not very specific, I just wanted to give it a bit of volume and size, and at the same time making the pattern a bit flowery, which I think worked out.
... link (0 Kommentare) ... comment