Freitag, 19. Dezember 2014
Holiday Knit
ceinwen_imaril, 20:58h
It has been a bit quiet recently, but as usual before Christmas life is busy with Christmas parties, preparing Christmas cookies and of course Christmas gifts. But as it is not yet Christmas, I will not post anything about that right now, but rather catching up with a holiday knit from this summer. Inspired by a friends jacket I prepared this jacket.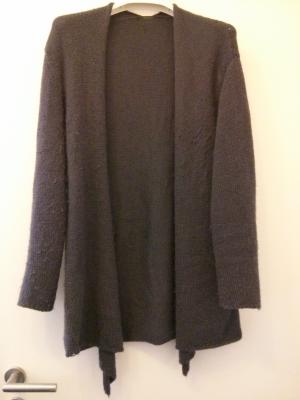 I used Bremont Valentina - wonderful thread, wonderful to wear. It is a simple jacket, with no specific pattern, except for the slightly longer front parts. Very comfortable, especially in this dreadful December winter rain.
... link (0 Kommentare) ... comment
Donnerstag, 18. September 2014
Travelling Part II-II
ceinwen_imaril, 19:59h
This is a follow-up on the previous post. Rosemary, who I met in Dublin, was kind enough to send me an example of Studio Donegal wool and I set out to make something out of it and this is the result: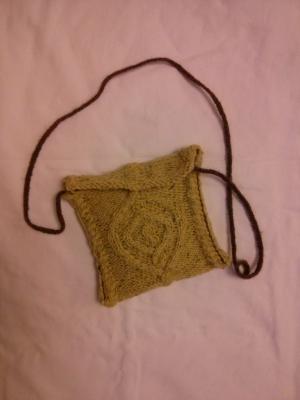 It is a small bag, which holds at most my wallet and my mobile. At work I normally carry a backpack, but sometimes I need to carry just my purse and my mobile and the whole backpack is just too much. So I had been thinking for some time already to get a small handbag to carry with me, but I could never find the right thing. Now I had several good reasons to take it into my own hands. I took one of the patterns from the book I bought in Dublin, translated the written pattern to a chart and got going. The back is a lot simpler by the way: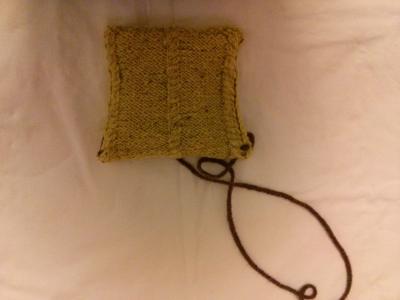 Unfortunately, so far the charted pattern is only on paper. But I will try to digitalise it as soon as possible and add it here. Until then, a close-up picture of the central pattern has to suffice: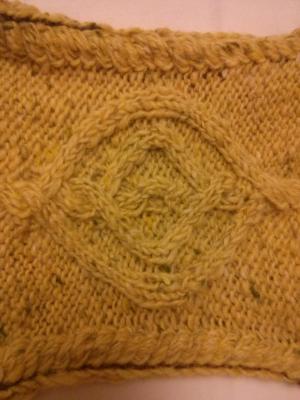 ... link (0 Kommentare) ... comment
Donnerstag, 11. September 2014
Lang Marisa
ceinwen_imaril, 17:51h
I just realized, that I had started this post ages ago, but never finished or caught up with it. I had started it, as I wanted to write down the pattern for a change, as I never seem to remember my own patterns. This one was an easy one, so I can finish the pattern description, using the finished product.
Lang Yarns Marisa is actually a crocheting thread, but I wanted to see what happens if you use it for knitting. I ordered several skeins of the color 9.0001 (white, as you can see in the picture).
Cast on 110 stitches.
12 rows are knitted in seed stitches.
Afterwards knit 6 rows, reducing 1 stitch on both sides -- repeat 11 times.
Afterwards, I knit 6 rows, increasing 1 stitch on both sides -- repeat 10 times.
On the front bind off the 10 middle stitches for the neckline.
After 15 rows, bind off the 50 middle stitches for the back.
For both front and back keep reducing one stitch on every side on every other row.
Sew front and back together. The neckline is finished with a simple, single row of simple crochet stitches.
The arms where started from the arm hole using double-pointed needles, finishing with 12 rows of seed stitches. The arms can be as long as required. In this version, they come down to the elbow.
The finished product looks like this: A very simple, white T-shirt, very nice in the summer, but also over a coloured top.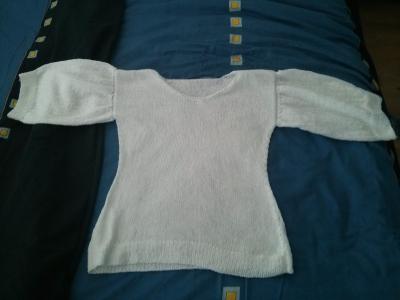 ... link (0 Kommentare) ... comment